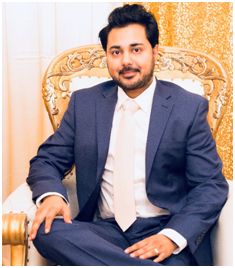 I was a student of RCDS batch 2007-12. I moved to the United States in 2014 to pursue my master's degree in public health. I graduated from Texas A&M University (ranked 15thin the United States) with a dual degree in epidemiology and applied statistics. At present, I am working as a lead Biostatistician for the Department of Heart & Lung Transplant at Baylor Research Institute in Dallas Texas. I had the opportunity to work with research scientists across the world. My research area focuses on "Next generation sequencing data" (DNA-16S-RNA-seq-analysis), survival data and cox proportional hazard models for clinical trials on cancer research, and survey data analyses for determining trends of in-patient mortality, & cost-care of the diseases in the United States.
List of Publications I am entitled to:
Peres, S. C., Verona, D., Nisar, T., & Ritchey, P. (2016). Towards a Systematic Approach to Real-Time Sonification Design for Surface Electromyography.Displays https://www.sciencedirect.com/science/article/pii/S0141938216300828
Tress B, Dorn ES, Suchodolski JS, Nisar T, Ravindran P, Weber K, et al. (2017) Bacterial microbiome of the nose of healthy dogs and dogs with nasal disease. PLoS ONE 12(5): e0176736.https://doi.org/10.1371/journal.pone.0176736
Dorn ES, Tress B, Suchodolski JS, Nisar T, Ravindran P, Weber K, et al. (2017) Bacterial microbiome in the nose of healthy cats and in cats with nasal disease. PLoS ONE 12(6): e0180299.https://doi.org/10.1371/journal.pone.0180299
Journey of mine in RCDS is a metamorphosis, I came here as a young naïve kid, who got nourishment and polishing to be a better professional. I did my graduation from Rishiraj and was privileged to awarded Pierre Fauchard Senior Student Merit Award at National Level from PeirreFauchard Academy, Germany for performance at undergraduate level, this would not have been possible without the support of college, management and teachers. Now I am doing my specialization in Oral and maxillofacial surgery and it has been a great experience, to explore the newer avenues here in this college. Proud to be a RCDIAN !!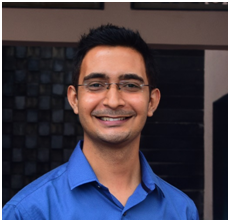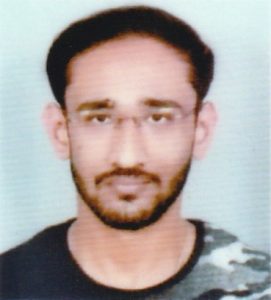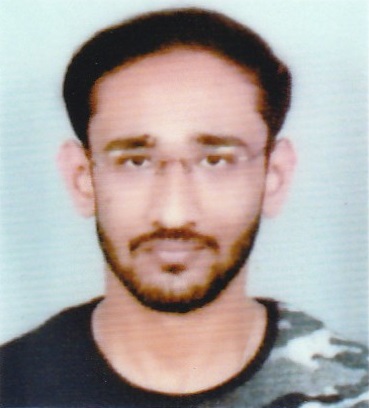 Study environment, inflow of patients for clinical skills and extra co-curricular activities is never deficient by always supportive management of this institute. I am grateful to Rishiraj family to reinforce me on each step and to add "Doctor" to my name and "dental surgeon" to my profession.  My experience as undergraduate was so promising I selected same collage for my post graduation to augment my knowledge and skills for which LNCT group is always committed with elementary plan for us of "working  towards  being the best"
It is an honour to refer to myself as an alumnus of the prestigious Rishiraj College of Dental Sciences. Five years of undergraduation and three years of post graduation in the department of Orthodontics and Dentofacial Orthopaedics of this esteemed institution under the guidance of my Head of Department and other staff members transformed me as an individual and overall a better dentist.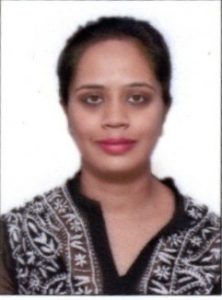 Dr. Garima Chouksey,M.D.S
Senior Lecturer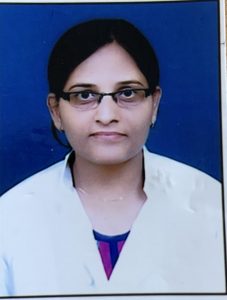 Dr. Shail Kumari, M.D.S
Senior Lecturer
It has been a pleasure and nothing short of a blessing to be a part of the RCDS family. The college faculty; especially my treasured Orthodontic Department faculty has guided and helped me immensely through this journey to perfecting my knowledge in the field of orthodontics. The 3 years helped me develop not only my clinical skill but also gave me the stage to use my talent. I encourage anyone who wants a memorable journey not just a degree to apply for BDS and MDS course in Rishiraj College of Dental Sciences and Research Centre, Bhopal.
I am grateful to my college RISHIRAJ COLLEGE OF DENTAL SCIENCES & RC- both management and my department faculty.. my teachers have made efforts ensuring maximum support to me regarding subject knowledge, patient interaction skill and a successful completion of my post graduation. All their efforts has groomed me into a better DENTIST and a good radiologist..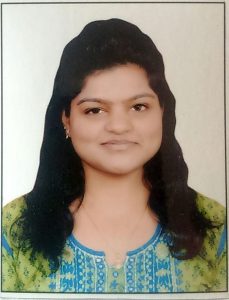 Dr.RICHA MISHRA
MDS, Oral Medicine & Radiology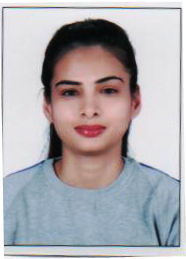 Dr. Suchi Singh, M.D.S
Senior Lecturer
I consider it a great priviledge that I was given the opportunity to study in the department of Orthodontics and DentofacioalOrthopaedics, Rishiraj College of Dental Sciences and Research Centre, Bhopal. I consider myself blessed to have learnt under the foremost and best teachers in the field. This is one such place I shall forever before grateful and proud that I am an alumni of the Department of Orthodontics and of Rishiraj College of Dental Sciences.
An investment in knowledge always pays the best interest.
I stated my journey in dentistry in the year 2006, fresh pass out of 12th and raring to make a place in this world. All pumped up and ready to fight for my turf in this big world. It has provided me with the mile stone that I shall cherish forever. The wonderful staff and blessed teachers who always taught me to aim high and never give up.
This University has built strong foundation grounds for its students with its essence in the ever guiding and inspiring teachers and enthusiastic managerial committee for whom Thank You would seem to be too insignificant word to their contributions in my life. With the best of my wishes and hopes that the legacy is always carried forward in the years to come..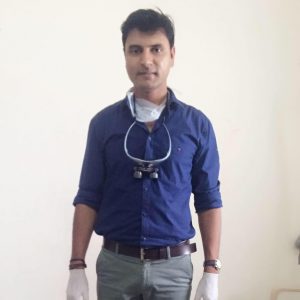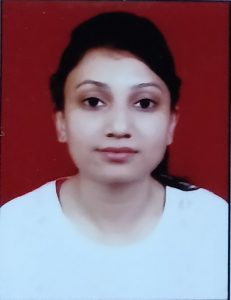 My post graduation journey in RCDS is unforgettable. Our college environment is not just that of an intimidating professional approach but also nurtures students with love, care and affection. Besides providing us quality education our esteemed faculty members boost our overall personality development.